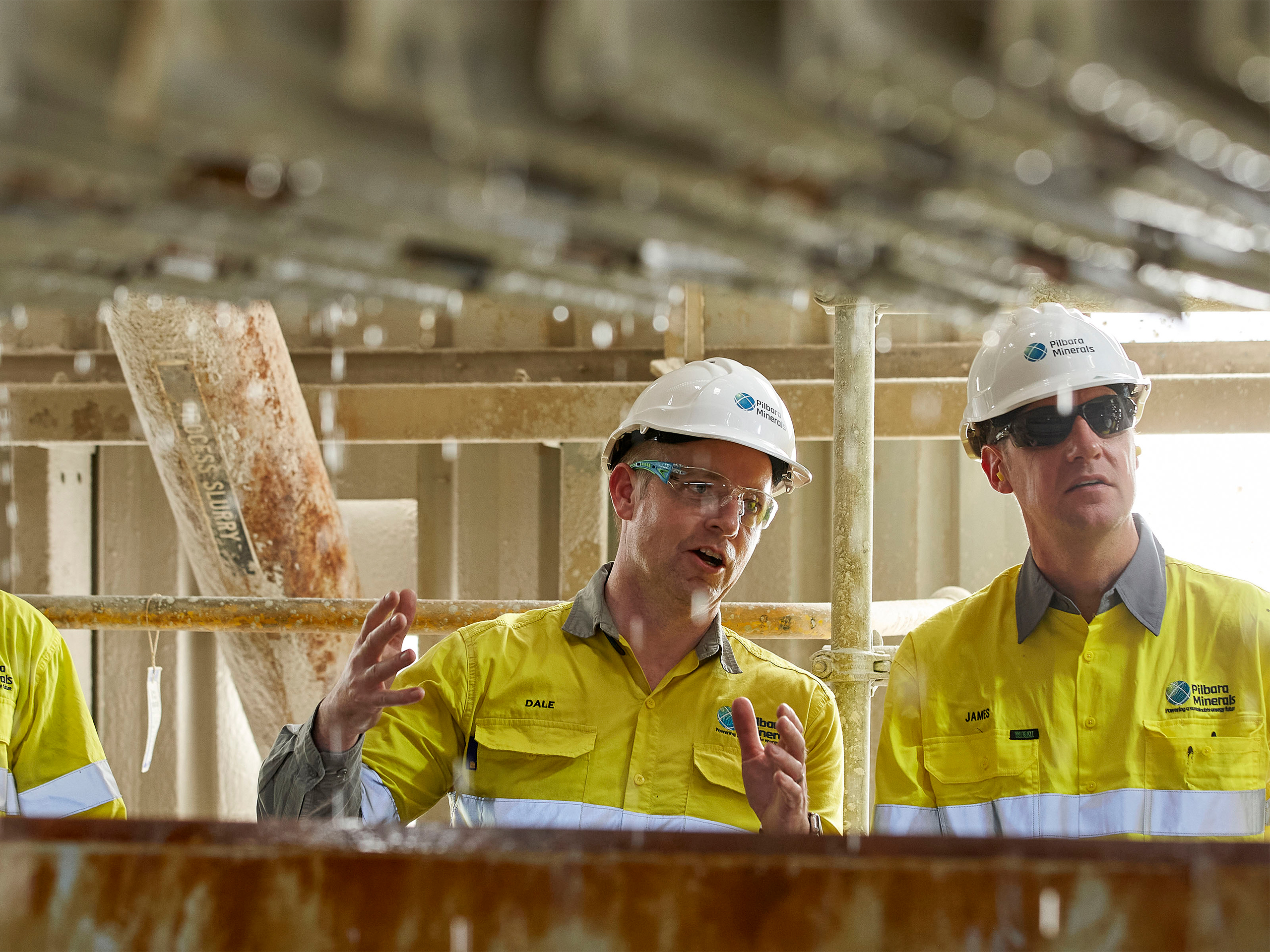 Through empowerment, our employees and partners are encouraged to build sustainable solutions, that:
Help us make decisions based on a deep understanding of work conditions and constraints

Challenge potentially unsafe behaviour and identify and assess the safety hazards, impacts and risks that arise from our activities

Investigate incidents and monitor performance and systems

Regularly review, learn and identify opportunities for continual improvement
This, along with strong leadership, creates an environment of collective ownership where our people are encouraged to have conversations, share lessons learnt and take a proactive role in improving their own safety practices and those of our operation. Through strong standards, clear direction and visible leadership we are committed to ensuring our people and partners are well supported to safely carry out their work.
Pilbara Minerals is committed to creating a mentally healthy workplace and a culture where Safety Matters encompasses both physical and mental wellbeing. The aim is to build a resilient workforce, and a safe, inclusive workplace that fosters positive mental health and wellbeing outcomes for our great people.
To support our commitment to a mentally healthy workplace Pilbara Minerals engaged FIFO Focus. Together we have made significant progress in improving mental health at Pilbara minerals including
Revision of the Mental Health Strategy to ensure it aligns with Department of Mines, Industry Regulation and Safety (DMIRS) documents, Mentally Healthy Workplace for FIFO workers Code of Practice and Psychosocial Hazards Audit Technical Guide

Trained the first cohort of Mental Health First Aiders

Established the Mental Health First Aider Working Group to energise mental health conversations

Conducted an employee survey on COVID-19 response as a wellbeing pulse check

Conducted a camp survey to assess the effectiveness of primary controls in relation to facilities on site

Supported the review and improvements to the onboarding program to enhance the culture of support and role clarity